De Mul: "Naast de tragische gebeurtenis zijn er nog twee andere aspecten van het tragische te onderscheiden. Het tweede aspect is dat je ook besef hebt van de tragiek van zo'n gebeurtenis. En om dat tragische besef vervolgens esthetisch te verbeelden, dat is weer een andere dimensie. De kunstvorm van de tragedie is uniek voor Europa. Zo'n cultivering van tragisch besef vind je nergens anders."

De Mul ziet raakvlakken tussen de MH17-ramp en de tragedie 'Ajax' van Sophocles, geschreven in de vijfde eeuw v.Chr. Ajax is de sterkste en dapperste held van de Grieken. Zo sterk en dapper, dat hij in de strijd tegen de Trojanen de hulp van godin Pallas Athene afwijst. Na de Griekse overwinning krijgt Odysseus het schild van Achilles, een trofee waar Ajax aanspraak op heeft gemaakt. In een vlaag van woede valt Ajax zijn landgenoten aan. Precies op dat moment slaat de geschoffeerde Pallas Athene hem met waanzin. In plaats van zijn Griekse medestrijders doodt Ajax een kudde schapen.

"In Griekse tragedies wordt het noodlot meestal uitgelokt door drie menselijke ondeugden", vertelt De Mul. "De afwijzing van de machtige bondgenoot Pallas Athene door Ajax is een voorbeeld van hybris, overmoed. In zijn woede graaft Ajax zich in zijn eigen gelijk in: atè, verblinding. Het doden van de schapen ten slotte is hamartia, misrekening.

Ook de MH17-ramp vond plaats tegen de achtergrond van een oorlog. Volgens het meest waarschijnlijke scenario zagen pro-Russische opstandelingen de MH17 aan voor een Oekraïens gevechtsvliegtuig. Onschuldige slachtoffers waren het gevolg. Een tragische misrekening, veroorzaakt door overmoed en verblinding. Die tragische misrekening geldt ook voor de vliegtuigmaatschappijen die in weerwil van eerdere oorlogshandelingen over het gebied bleven vliegen. En je kunt je afvragen of het ook niet geldt voor de Europese Unie, die naar de Oekraïne is blijven lonken. Dat heeft in Rusland gevoelens van onveiligheid en vernedering aangewakkerd."

Wat heeft de moderne mens aan kennis van de tragedie bij de omgang met een dergelijke ramp?
"Volgens de klassieke definitie van Aristoteles roept een tragedie vrees en medelijden op. Er was in Nederland veel medeleven met de slachtoffers van de MH17-ramp. Tegelijkertijd werd de vrees opgeroepen dat zo'n tragische gebeurtenis ook jouzelf kan treffen. Vliegen is veiliger dan autorijden, maar zo'n gebeurtenis plaatst het in een ander licht. Zeker in de context van de grote conflicten die nu op aarde woeden. Aristoteles beschouwt de tragedie vooral als een pedagogische les. Vrees kan dus een aanzet vormen om dergelijke tragedies in ons eigen leven te voorkomen. In dit geval, om je te bezinnen of je vliegreizen tot het uiterst noodzakelijke moet beperken."

Is dat dan een les voor ons als getuigen van de ramp: minder vliegen?
"We kunnen zulke tragische gebeurtenissen aristotelisch benaderen, maar ook vanuit een nietzscheaans perspectief. Nietzsche zag een tragedie eerder als een oproep om het noodlot onder ogen te zien. Je blijft dus wel vliegen, maar in het tragische besef dat daar risico's aan verbonden zijn.
Zo'n oproep hoor je ook na de aanslag op de redactie van Charlie Hebdo. Veel mensen zeggen dat we nu juist de vrijheid van meningsuiting moeten blijven uitoefenen, in de wetenschap dat dit tot tragedies kan leiden. Als je bepaalde waarden wilt behouden heeft dat een prijs, en je moet bereid zijn om die prijs te betalen. Dat is geen fatalisme, maar tragisch besef. Nietzsche was natuurlijk extreem: hij wilde het noodlot liefhebben, amor fati. Dat is mensonmogelijk. Wat wél kan is meer tragisch realisme koesteren."

En de herdenking van de MH17-ramp, getuigde die ook van tragisch besef?
"De rituelen die zijn uitgevoerd bij de aankomst van de stoffelijke resten van de slachtoffers waren op dezelfde manier geënsceneerd als begrafenisrituelen. Daarmee krijgt de noodlottige gebeurtenis een esthetische vorm. Net als bij een tragedie, waarin over zo'n gebeurtenis wordt verteld in verheven, welgevormde taal. Volgens Nietzsche kunnen we het noodlot niet dragen, maar ook niet afwerpen. Het noodlot wordt dan ook niet weggenomen door een ritueel, maar wel verzacht."

De collectieve rouw wekte bij enkele leden van het 'koor', zoals Arnon Grunberg, weerstand.
"Dat was dan vanuit de vraag: is het nodig dat iedereen daaraan meedoet? Wie niet meevoelde met de slachtoffers en nabestaanden werd volgens Grunberg als een verrader gezien."

Volgens mij bedoelde hij dat het afgedwongen rouwgevoel een negatief nationalisme creëert, een wij-tegen-zij sentiment.
"Daar heeft hij inderdaad een punt, maar zo afgedwongen was dat gevoel niet. Het was niet zoals in Noord-Korea, waar het gehele volk verplicht op straat moest huilen toen de leider overleed. Wat ik wel ongepast vond aan het ritueel was dat mensen applaudisseerden en bloemen wierpen toen de auto's met de stoffelijke resten voorbijkwamen. Dat doe je bij excellente prestaties, niet bij een dergelijke ramp. Ik zou eerder denken dat je zo'n stoet in volstrekte stilte voorbij laat komen, zoals bij de herdenking op 4 mei."

U schrijft dat tragiek ontstaat als vrijheid en noodzaak op paradoxale wijze samenvallen. Kunt u dat uitleggen?
"In ons moderne wereldbeeld stellen we bepaalde categorieën tegenover elkaar alsof ze elkaar volledig uitsluiten, zoals goed en kwaad. Dat geldt ook voor vrijheid en noodzaak. Je bent geneigd om te zeggen: ik doe iets uit vrije wil, óf iets wordt door omstandigheden buiten mijn macht veroorzaakt.

In de Griekse tragedies ligt dat dubbelzinniger. Oedipus doodt zijn vader en huwt zijn moeder. Enerzijds is dat een onontkoombaar lot, dat door het orakel van Delphi wordt voorspeld. Tegelijkertijd probeert Oedipus zich uit alle macht aan dat noodlot te onttrekken. Hij rent ervoor weg, en komt daardoor juist bij zijn biologische vader en moeder terecht. Dat is het noodlot, maar Oedipus voltrekt het zelf in vrijheid. De tragedie ontstond in dezelfde tijd en op dezelfde plaats als het experiment van de democratie. Dat is geen toeval. De tragedie is een reflectie op de uitvinding van de vrijheid."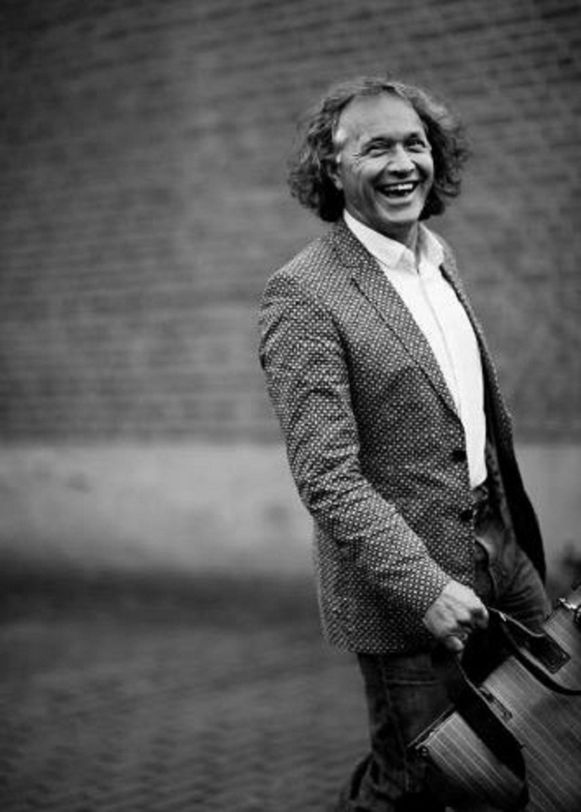 In welke zin?
"Tragedies stellen de vraag: is vrijheid wel in alle gevallen zo'n goed idee? Een slaaf kan een miserabel leven leiden, maar nooit een tragisch leven, want hij is geen meester over zichzelf. Alleen een vrij mens kan tragisch zijn.

In de Griekse tragedies gaat het vaak over koningen, want dat zijn de enigen die de vrijheid hebben om te bepalen wat ze doen. Maar die vrijheid pakt dan vaak rampzalig uit. Naarmate meer mensen vrijheid krijgen, wordt ook de kans om je leven in een tragedie om te zetten steeds groter."

Waaruit blijkt dat?
"Bijvoorbeeld uit wat we tegenwoordig 'familietragedies' noemen. In 2004 werd Savanna, een peuter van drie, door haar moeder vermoord. Waar bij Oedipus nog gesproken wordt over een 'vloek op het geslacht', gebruiken we nu een psychologische term als 'transgenerationele problematiek'. Savanna's moeder was namelijk in haar jeugd zelf ook slachtoffer geweest van mishandeling. Bij dergelijke daders zijn vrijheid en noodlot dus op een merkwaardige manier met elkaar versmolten. Je hoeft geen koning meer te zijn om een tragisch leven te leiden. In onze moderne tijd is de tragedie gedemocratiseerd."

Het experiment van de democratie is voortgezet in de Verenigde Staten. Ziet u daar meer tragiek?
"De Verenigde Staten storten zich telkens weer in noodlottige situaties, maar lijken weinig tragisch besef te hebben. Luttele decennia na Vietnam trokken ze weer met ongebreideld enthousiasme ten strijde: 'We're going to bring democracy to Iraq'. In Europa was er meteen grote scepsis, in Amerika veel minder."

Vindt u Europa dan moreel superieur?
"Helemaal niet. Amerika is als natie pas twee eeuwen oud. Europa heeft meer tragisch besef omdat zich daar in vijfentwintig eeuwen veel tragedies hebben voorgedaan. Denk aan de strijd tussen Sparta en Athene, de grote godsdienstoorlogen in de zestiende en zeventiende eeuw, en de beide wereldoorlogen in de twintigste eeuw. Die hebben geleid tot een uitzonderlijk besef. Kenmerkend voor tragedies is de afwezigheid van eenvoudige zwart-wittegenstellingen tussen goed en kwaad.

"Neem 'De Perzen' van Aeschylos, over de oorlog tussen de Grieken en de Perzen. Aeschylos vocht zelf in de oorlogen tegen de Perzen. De Perzen werden verpletterend verslagen, en dan zou je kunnen verwachten dat Aeschylos een lofzang op de dapperheid van de Grieken schrijft. Maar hij vertelt de tragedie juist vanuit het perspectief van de moeder van de Perzische keizer Xerxes, die in vertwijfeling wacht op berichten van het front. Ongelooflijk. Je kunt je toch niet voorstellen dat George W. Bush een boek getiteld 'De Taliban' schrijft, een tragedie waarin hij de afrekening met Osama bin Laden vol mededogen beschrijft vanuit het perspectief van Bin Ladens moeder?"
De opvolger van Bush krijgt vaak het verwijt dat hij weifelt. Is Obama's houding misschien een teken van indalend tragisch besef?
"Ik denk het wel. De Verenigde Staten zijn oorlogsmoe. Ze ondervinden de repercussies van hun oorlogen. Denk aan de invaliden die terugkeren van het front, maar ook aan getraumatiseerde veteranen die door het lint gaan en in het wilde weg mensen neerschieten. Je ziet het groeiende tragische besef ook in de populaire cultuur. In een politieserie als The Wire vermengen de categorieën goed en kwaad zich met elkaar.

Tegelijkertijd is er weerstand. Een groot deel van Amerika moet niets hebben van Obama's ziektekostenverzekering. In de VS leeft nog het modernistisch-liberale idee dat mensen individueel verantwoordelijk zijn voor hun lot. De belofte van Obama is bovendien verbleekt. Met zijn drones en de strijd tegen Islamitische Staat raakt hij in dezelfde tragische logica verzeild als zijn voorganger."

Waar zien we het tragisch besef in Nederland terug?
"In zijn boek 'De Fatale Staat' schrijft bestuurskundige Paul Frissen er ook over, maar hij geeft er een andere draai aan dan ik. Zijn conclusie is dat de overheid zich zeer terughoudend moet opstellen om zich met tragiek te verzoenen. Nietsdoen is altijd een optie, luidt Frissens mantra. Soms is het inderdaad beter om je in te houden dan erop los te slaan. Maar die gedachte kan ook voor een neoliberaal karretje worden gespannen, waarbij je de staat van elke verantwoordelijkheid ontslaat.

Het begrip 'participatiesamenleving', en de daarmee verbonden oproep ons persoonlijk meer in te gaan zetten voor de zieken en behoeftigen, klinkt heel positief, maar kan ook dienen als alibi om de verzorgingsstaat de nek om te draaien. En dan krijgen we een nachtwakersstaat, waarin iedereen voor zijn eigen hachje moet zorgen. Het inzicht in fataliteiten leidt volgens mij niet tot een eenduidige politieke conclusie."

Is de verzorgingsstaat niet ook een eenduidige conclusie?
"Frissen ziet de verzorgingsstaat als een product van modernistische interventiezucht, maar in mijn ogen is die juist geboren uit de Europese tragische sensibiliteit. Wat de ander aan rampspoed overkomt, kan jou ook overkomen. Daarom moet je solidair zijn. Zelfs met je vijanden moet je medelijden kunnen hebben, en je moet ook voor hen zorgen. Dat heeft Aeschylos ons geleerd."

Jos de Mul: De domesticatie van het Noodlot. De wedergeboorte van de tragedie uit de geest van de technologie. Rotterdam:Lemniscaat, 2014 (4de druk, met nieuwe inleiding); 338 pagina's; € 24,95.